I made a promise to myself a few weeks ago when we were having internet connection trouble that I was going to start getting all my blog posts scheduled ahead of time in the inevitable event that it happened again.
And yet, here I am on Monday morning, writing out this recipe.
Why? because I was all set to write up how easy and fool proof making your own healthy mayonnaise was when, for the first time ever, my mayonnaise, that I was all set to photograph to show you the process failed. And it failed hard.
This of course was after the computer crash that ate the pictures from my last batch (that batch turned out beautifully btw.)
So why did it fail? That easy. I dumped all the ingredients together rather than slowly adding the oil to the egg. I've seen other people do it successfully, but rest assured, I will never do it again. What happened was the egg was overwhelmed by the oil, and it wasn't able to emulsify.
So obviously, the trick to successful mayonnaise (for me anyway) is so add the oil to the egg in a slow, steady stream while blending at high speed. This can be done in a blender, food processor, or with a stick blender
.
My favorite by far is the stick blender
, that way I can just blend it in the container I plan to keep it in, and stick my blender in that with very little mess. My least favorite is the blender. It seems harder to get that last bit of oil mixed in with the blender. Maybe I should just stop short when I use the blender.
A note on oils: you can use olive oil, and if you use the light tasting variety, you'll never know it isn't Kraft Mayo. Coconut oil is great too both because it's very healthy, and tastes good. The only drawback with coconut oil is that if you refrigerate it, it gets hard, and the separates as it warms. You can avoid, or at least lessen this problem by only using half coconut oil, and half another oil.
Easy Blender Mayonnaise
1 egg
3/4 teaspoon salt
2 T. vinegar or lemon juice
1 cup oil
Combine first three ingredients. Here's all my stuff ready to go: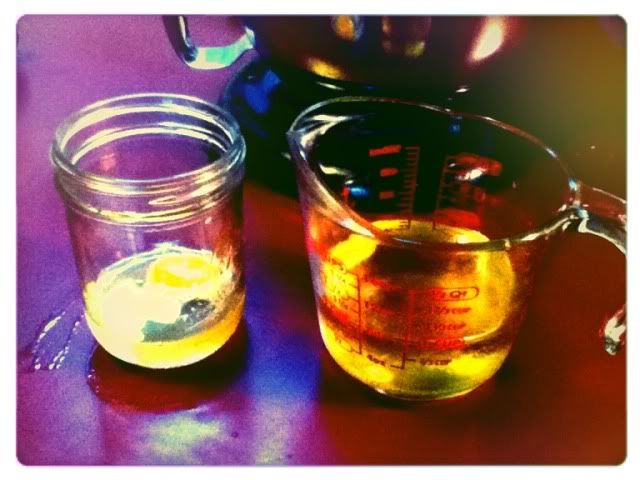 Whir with blending apparatus (food processor, blender, stick blender, etc.).
Begin adding oil in small stream while blending. Mixture will become opaque and thicken as oil is blended in.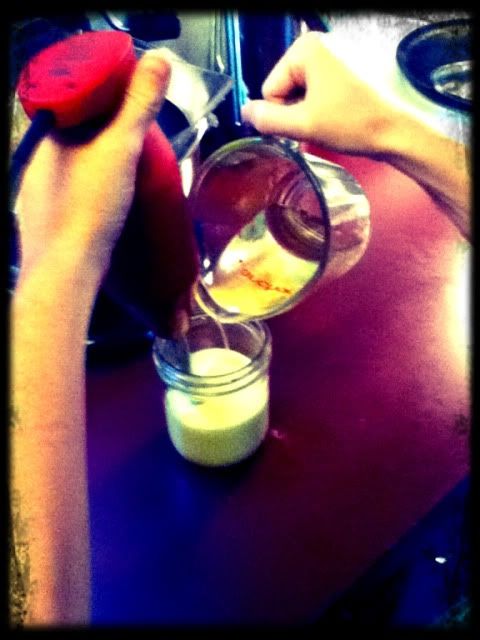 Presto! That's all there is to it!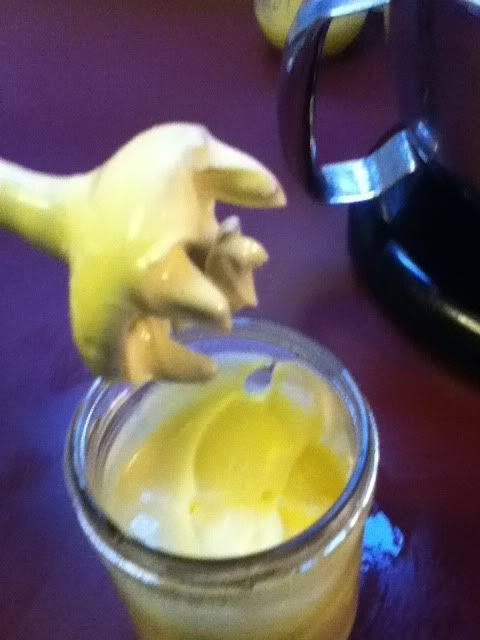 Put a lid on it, and store in the refrigerator for up to two weeks.
Enjoy!
Get The $20 Meal Plan Printable!
Want the printable version of this $20 plan? Sign up to get it WITH a complete shopping list, and meal prep instructions!